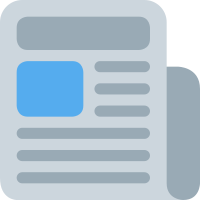 News and updates!
On DistroTube's new video!
- November 30th
More exposure from super cool people! Thanks to Derek (DistroTube) for trying out my website on his video! You can check his reactions out here!
DistroTube's Mastodon 💬
The video! 🎥
LibreHunt 1.5!
- November 29th
Some slick upgrades to LibreHunt, such as listening to your awesome feedback on Email and Twitter, and fixing the bug limiting the distro options for "advanced users", replacing the confusing "niche" feature with a "popularity" one, standardizing on the fonts used throughout the website, and getting this news portion on the site, for things like LibreHunt updates!
Featured on Forbes!
- November 27th
LibreHunt version 1!
- October 1st
When the first version of LibreHunt first came out! This news post was written much later, but it was essentially a milestone, after revamping the entire distro choosing logic, cleaning up the entire website, and learning so much more about setting up servers and the likes!